What do editors of The Worcester Review want to read?
"I want rhythm, pace, and cadence in a poem." -- Carle Johnson
In poetry, we seek arresting and original imagery, sound-play, and meaningful line breaks. We want poetry that is not only personal, but also touches something bigger than the individual life of the poet; in other words, not cathartic poetry or diary-entries-with-line-breaks, but poetry that speaks to the human condition.
In prose, we seek stories that are not merely competently written, but that elicit an emotional response. We receive many stories that are well-written, but if they do not also have resonance, they are not yet ready for publication.


Submissions Periods:
We will open for submissions of poetry and fiction on October 1, 2020.

POETRY:
October 1, 2020 - January 31, 2021

FICTION:
October 2020 and January 2021


What you can submit:
POETRY: 3 to 5 poems. Please submit only once per reading period.
FICTION:
Short stories up to 5,000 words. Please submit only once per reading period.
For advice about formatting and preferred styles,
please read this page
. While some of the advice here is specific to us at
TWR
, there is also good information about typical typesetting rules and grammar that can be beneficial for writers.
The Worcester Review
reserves First Publication Rights for all submissions chosen for publication. Payment will be two copies upon publication and a small honorarium. The amount of the honorarium will be determined by whatever is left over from our yearly budget after issue-related expenses are paid. Our staff is all-volunteer. In the past two years, the honorarium was $20 for each writer.
Because we take a little while to respond, we encourage simultaneous submissions. Please promptly withdraw any submissions that find homes elsewhere.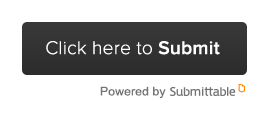 To support
The Worcester Review
, you can
become a member of The Worcester County Poetry association
or make a donation directly to our endowment. Donations can be made through the WCPA office (PO Box 804, Worcester, MA 01613) or with the Greater Worcester Community Foundation (370 Main Street, Suite 650, Worcester, MA 01608-1738).