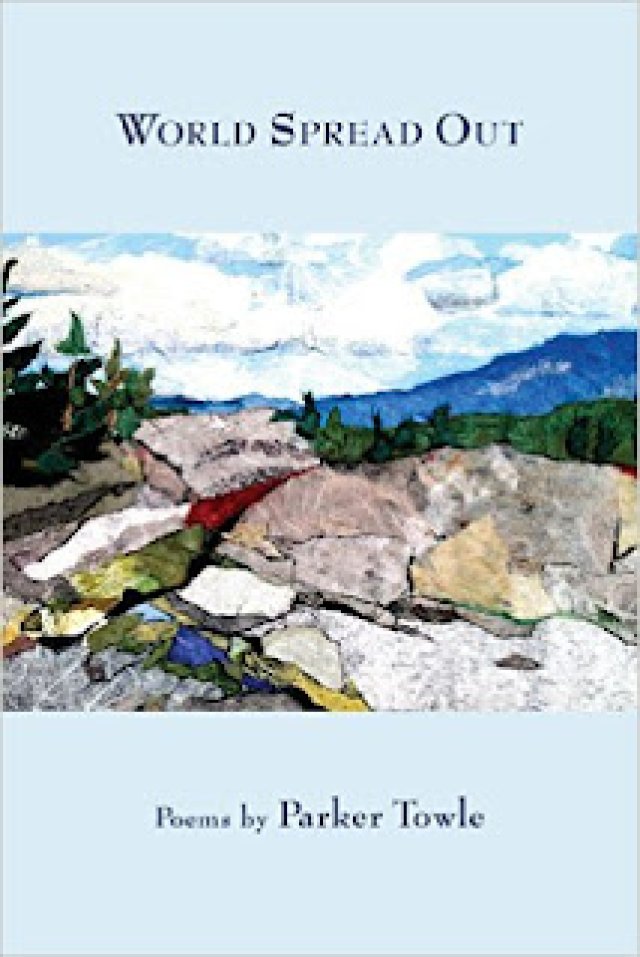 I'm delighted to to share the happy news that poetry editor Parker Towle's second full-length collection of poetry,& The World Spread Out, was for published in April 2015 by Antrim House Books.
"Parker Towle's poems achieve a fine balance between our coming and going on the face of the earth and the magical presence of the earth itself. An inveterate hiker, he testifies to human beauty and human difficulty, those flashes of feeling incited by terrain, exertion, camaraderie, and the insight love bestows. His recall of a campground or adolescent moment feels deeply accurate, the stuff of lived imagination."~Baron Wormser
Parker will be a guest on Bookshelf, NHPR on August 7, and he will also be reading at the Gale Free Library in Holden, MA library on Sept 16 at 6:30.